A Note from Sarah Benson & Meropi Peponides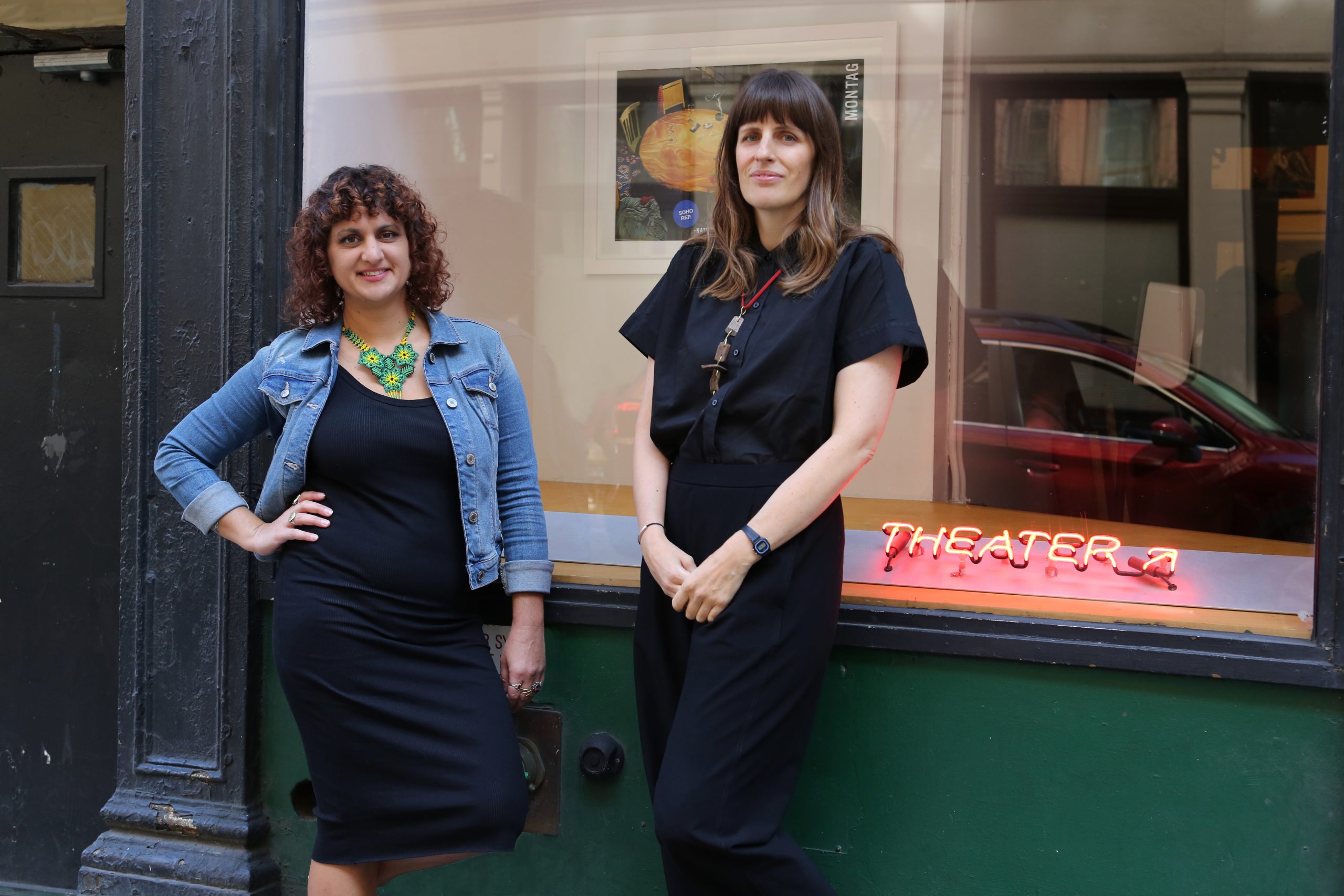 Dear Friends,
We are writing to share that this is going to be our last season at Soho Rep!
Being a part of Soho Rep–fifteen years for Sarah and eight years for Meropi–has truly transformed us. Soho Rep is a rare space that has working artists in leadership. We are now both eager to spend more time focused on our own artistic practices, and are energized by the possibilities that this change holds for the theater. As we express in our mission, Soho Rep is a place for artists at critical junctures in their practice, and we believe the same goes for the organization's leaders. We are excited for the new perspectives that future leaders at their own critical junctures will bring to Soho Rep.
The artists we work with change our theater through the power of their work. We feel those imprints in every corner of our theater, sometimes literally! We still find hidden piles of red dirt on occasion from the time Arnulfo Maldonado loaded in actual tons of red earth to form the floor that performers and audience shared for generations, or the odd stray Mimi Lien cotton ball from An Octoroon. But the work that people make in our small room on Walker Street also reverberates far beyond these walls in productions around the city (hello Wolf Play coming later this winter!) country, and increasingly, internationally.
Soho Rep is nearly 50 years old. You could say our power lies in the company's relentless appetite for change. We know that this next chapter will be one in which future artistic leaders are able to take this incredible theater beyond what we can collectively imagine at this moment. And how amazing is that?
If you are interested to learn more about the search (or apply!) please go here where you can read more about the process. The search committee is being co-chaired by playwright and board member Branden Jacobs-Jenkins, who has worked in every corner of Soho Rep, from the Writer Director Lab to full production (and everything in between!) and Victoria Meakin, our board chair. They are joined by writers and board members Jim Gleick, Claudia Rankine, and Carmelita Tropicana. We are excited to have such an incredible group of artists and thinkers at the center of the process to select new artistic leadership. We are also both over the moon that the third person of our trifecta, the brilliant Cynthia Flowers, is staying on to partner with future creative leaders.
And because everything at Soho Rep is in so many ways about "what's the next show?!" it feels quite right to be sharing this news after just last night experiencing the electric first preview for Kate Tarker's play Montag, directed by Dustin Wills. Kate's is the first in our full season of ground up premiere commissions. Read more about Misha Chowdhury and Jillian Walker's projects, the other shows in our final season here. And we can't wait to see you at Montag and raise a cheer, or a glass, to the next creative iteration of our beloved theater.
Yours,
Sarah Benson & Meropi Peponides
Soho Rep Directors