Working At
Soho Rep.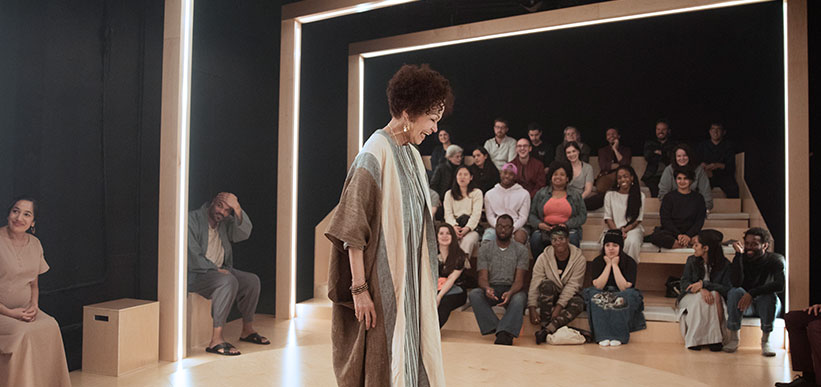 ---
Position: Props Designer
Fee:  $6,265/show
Description: Soho Rep is seeking to expand its pool of Props Designers excited to support our upcoming season of new, engaging, civically driven work. We are looking for experienced object seekers and crafters who are collaborative, climate and resource conscious, and motivated. We value anti-racist and anti-oppressive practice and are seeking to engage artists who are themselves engaging in these values in their artmaking process. These positions require someone who is a clear communicator, who can effectively manage their own time, and who is good at working on a team. In addition, Designers are responsible for tracking and managing their budget as delineated by the Producer, and to make all efforts to remain within this budget. The Props Designer will be asked to support creative conversation in pre-production, shop for props as needed in advance of first rehearsals, be the primary contact for rentals as necessary, and to continue gathering objects through rehearsals and opening. During the run of show, Designers are asked to be available for possible fixes until the show closes, and then support in the strike of objects upon completion of the production run.
If you are interested in being considered for our shows, please send a Resume or CV to jobs@sohorep.org along with a brief artist statement. We will be prioritizing connections with Designers seeking work for the upcoming season.
Casting Submissions
---
For all casting inquiries/submissions, please email our casting directors TBD Casting at: submissions@tbdcastingco.com
For any Soho Rep project that is casting we welcome unsolicited inquiries and submissions and will review and respond to all of them.