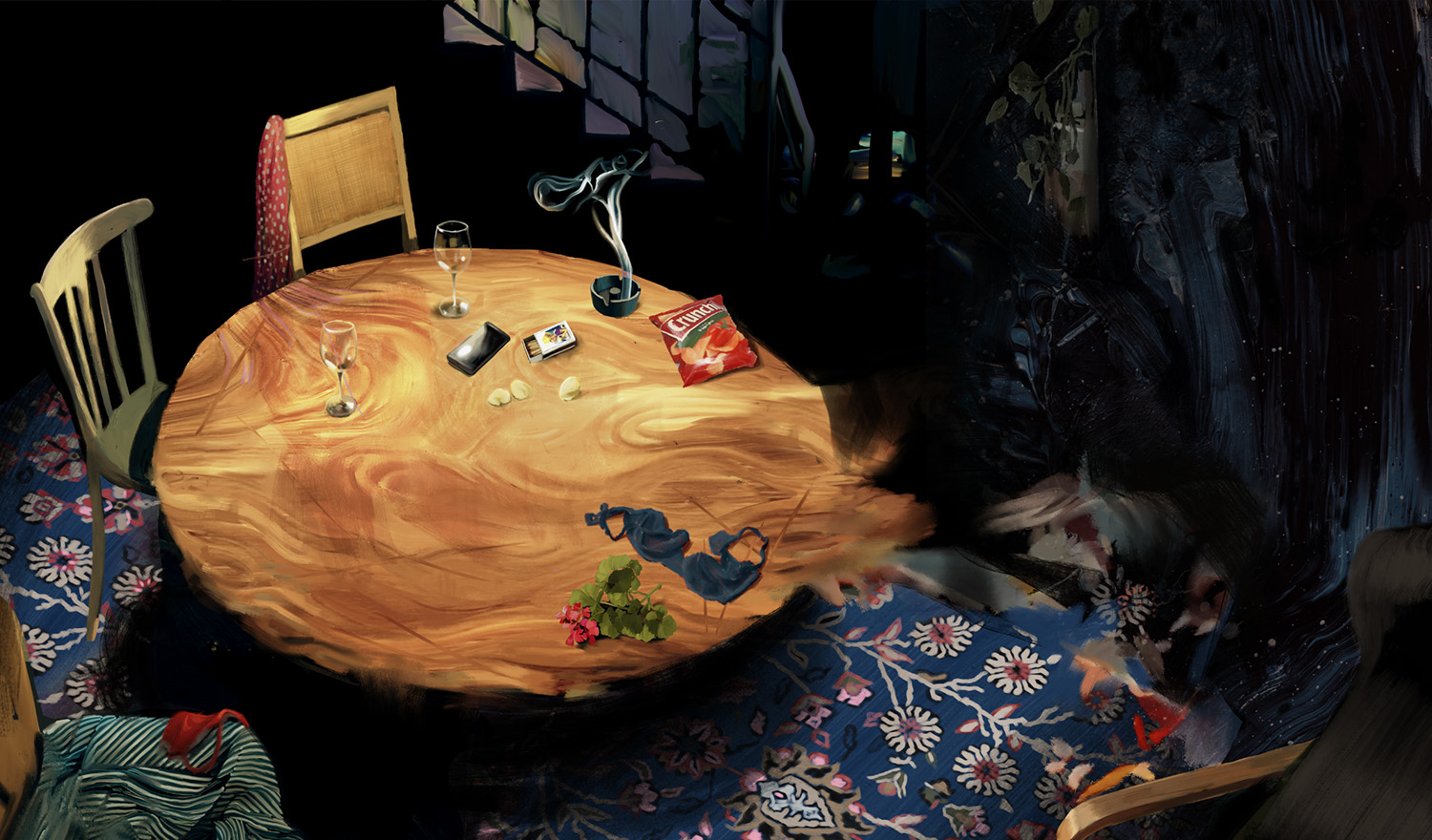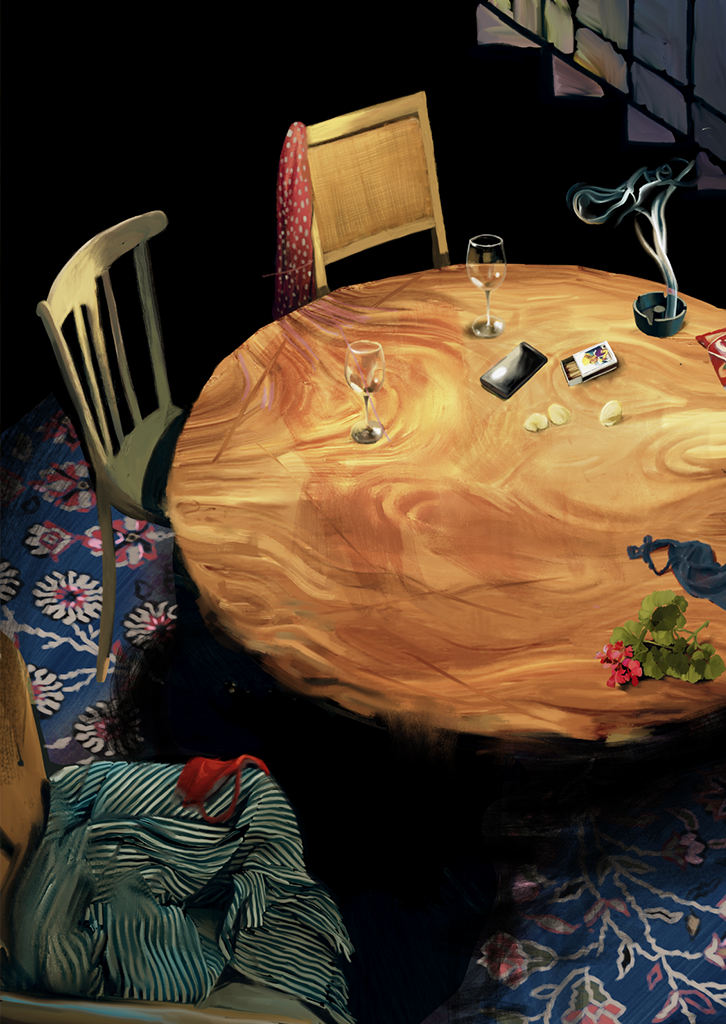 Montag
by Kate Tarker
directed by Dustin Wills
original music by Daniel Schlosberg

October 12 2022 - November 20 2022
Don't. Panic. Stay. Calm. Everything in this room is a weapon or a shield.
Faith and Novella are best friends living in a small German town near an American military base. In Novella's basement apartment, they're practicing some unusual combat drills–armed with wine, potato chips, and the very best speakers they can afford.
Montag
is a domestic thriller, a sleep deprivation comedy, and a rebellion celebration under threat of annihilation.
Alexis Soloski, The New York Times

"A hymn to female friendship. It's exciting, this theater as jigsaw, and there's satisfaction as each piece snaps together. Malouf infuses Novella with an unvarnished sensuality and a party-at-the-end-of-the-world abandon…Venturi's Faith holds herself more tightly, a jittery presence still trying to juggle odds."

Zachary Stewart, Theatermania, Editor's Pick

"We want to see more as the tension builds over 90 strange and fascinating minutes. Horror, comedy, and operatic majesty coexist on the same stage…breathtaking…it holds us rapt and slack-jawed."

Sandy MacDonald, New York Stage Review

"A coup de theatre the likes of which we haven't seen since Soho Rep's An Octoroon in 2014. Welcome back to edgy avant-gardism! This intriguing production signals an all-clear: it's time to emerge from our own post-pandemic safe rooms."
Daniel Schlosberg
Composer
Lisa Laratta
Scenic Designer
Montana Levi Blanco
Costume Designer
Masha Tsimring
Lighting Designer
Sinan Refik Zafar
Sound Designer
Patricia Marjorie
Props Designer
Stephanie Yankwitt, CSA & TBD Casting Co.
Casting
Hannah Roccisano
Fight Director
Kasson Marroquin
Production Stage Manager
Kelsey Vivian
Assistant Stage Manager
Laura Valenti
Associate Scenic Designer
John Polles
Assistant Costume Designer
Venus Gulbranson
Associate Lighting Designer
Tye Hunt Fitzgerald
Associate Sound Designer
Juliana Suaide
Assistant Props Designer
Montag was commissioned with support from James Gleick & Cynthia Crossen. Montag is made possible by the New York State Council on the Arts with the support of the Office of the Governor and the New York State Legislature. The play was further developed with support from the National Endowment for the Arts and the Playwrights' Center. Production fees for playwrights at Soho Rep are generously sponsored by The Dorothy Strelsin Foundation.
Content Advisories & Info About Production Effects
Please note that the show includes references to intimate partner violence, suicidal ideation, hallucination, and gun violence. This production also makes use of flashing lights, theatrical haze/fog and smoke. As sensitivities vary from person to person, please contact ylalkaka@sohorep.org with questions or for more information.