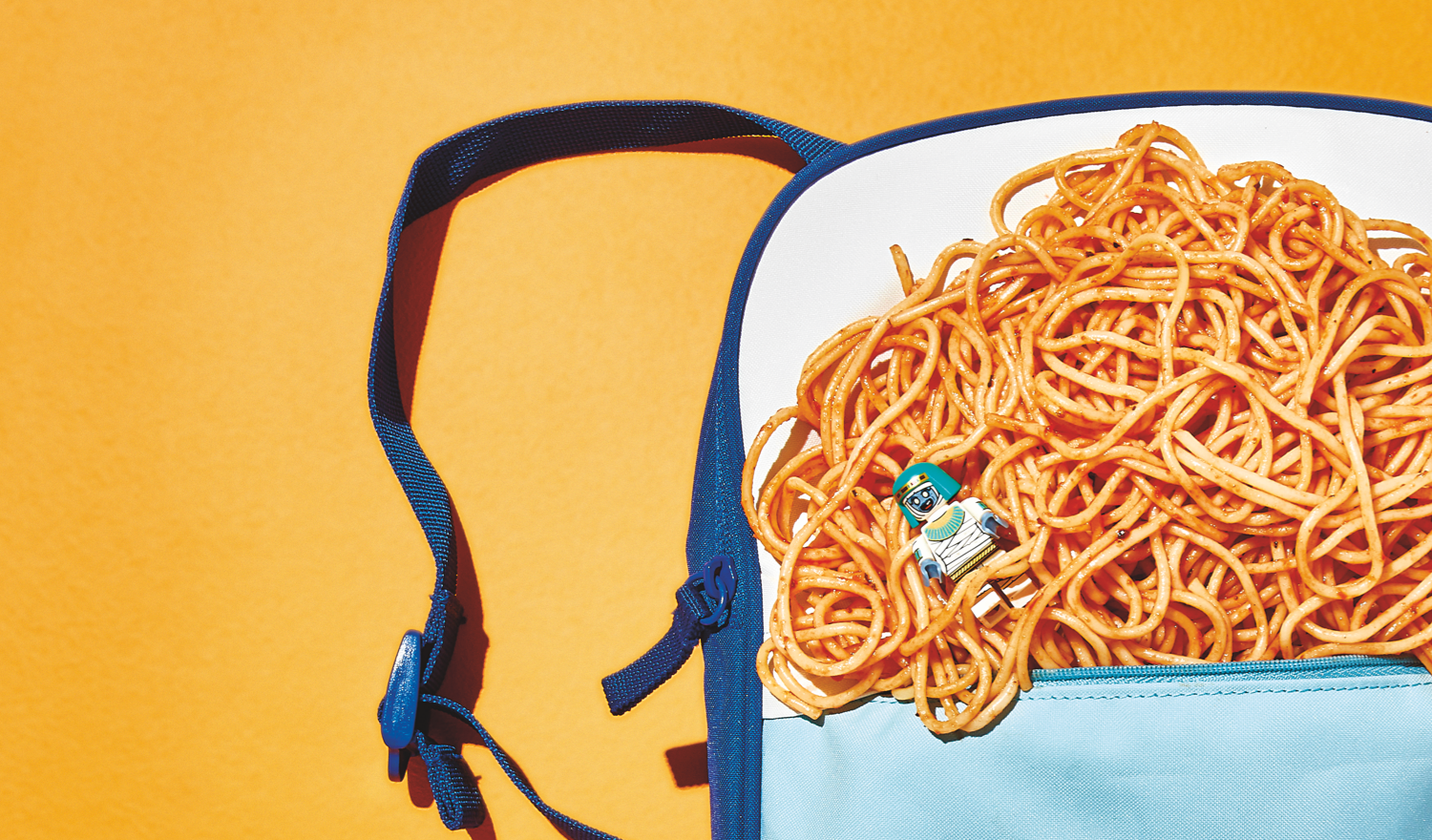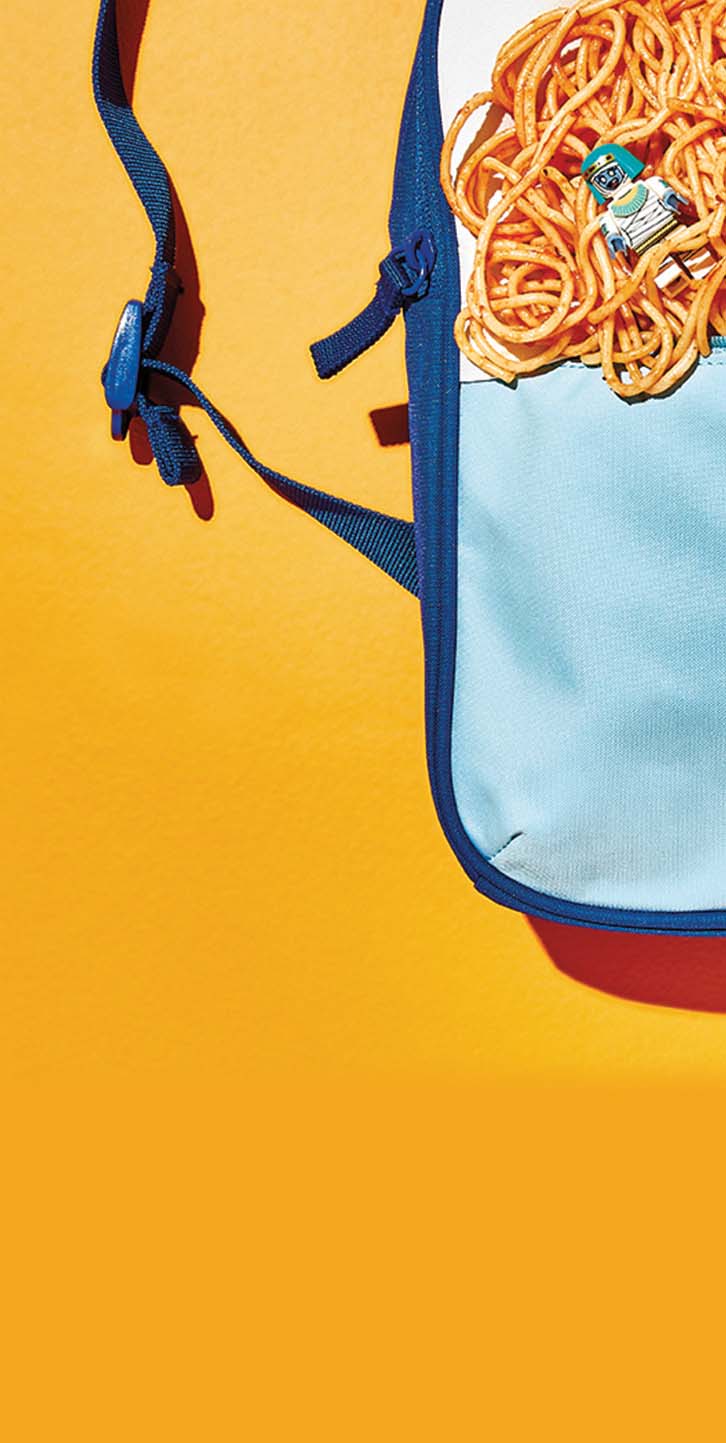 Wolf Play
by Hansol Jung
directed by Dustin Wills
in association with Ma-Yi Theater Company

February 2 2022 - March 20 2022
"
What if I said I am not what you think you see. And you believed me? Does that change anything?"
The gray wolf is a social animal, travelling in nuclear families consisting of a mated pair, accompanied by offspring. Wolf packs rarely adopt other wolves into their fold, and typically kill them. In the rare cases where wolves are adopted, the adoptee is invariably an immature animal unlikely to compete for breeding rights with the mated pair.
Wikipedia, The Free Encyclopedia (2019). Retrieved from: https://en.wikipedia.org/wiki/Wolf
A mischievous and affecting new play about the families we choose and unchoose.
Esco Jouléy
Ash
Esco Jouléy is an actor, singer, dancer, musician, clown, movement artist and creator based in New York. Credits include Monster Land (Hulu), Inventing Anna (Netflix), High Maintenance (HBO), Orchid Receipt Service (MITU580), In a Man's World (Bravo), Interstate (The Acorn Theater), Runaways (The Public), Galatea (WP Theater), The Demise (Peter Jay Sharp Theater), and Beowolf (Signature Theater).
Brandon Mendez Homer
Ryan
Brandon Mendez Homer was last seen as Jesus Christ in The Good Fight on Paramount+. Other TV credits include Blue Bloods (CBS). Off-Broadway and regional theater work includes A Midsummer Night's Dream (Shakespeare on the Sound), The Bacchae (A.R.T.), The Cherry Orchard (Panther Creek Arts), Lime-A-Rita Racist (reading, The Public Theater's EWG Workshop), and The Bandaged Place (Roundabout's Underground Reading Series). Training: The Juilliard School.
Aubie Merrylees
Peter
Soho Rep debut. Broadway: To Kill a Mockingbird. National Tour: Hamlet, Saint Joan (Bedlam). Other theatre includes Hand To God (Philadelphia Theatre Company), Caucasian Chalk Circle (Yale Repertory Theatre), Stupid Fucking Bird, At The Old Place, Charlotte's Web (Arden Theatre Company), One Flew Over the Cuckoo's Nest, End Days, Stargirl (People's Light), The Aliens (Theatre Exile), A Bright New Boise (Sympatico Theatre Project), and The Liar (Lantern Theatre Company). Television: The Bite. Training: Brown University; MFA Yale School of Drama.
Nicole Villamil
Robin
Network (Broadway); Queens (LCT3); How to Load a Musket (59E59); MUD (Boundless Theatre); Shakespeare's R&J (Hangar Theatre); De Profundis (PlayMakers Rep); Tell Me I'm Not Crazy, The Rose Tattoo (Williamstown Theatre Festival); The Hunchback of Seville, The Love of the Nightingale (Trinity Repertory Co.). Education: M.F.A., Brown/Trinity Repertory Co.
Mitchell Winter
Wolf
Soho Rep debut. Theater credits include The Importance of Being Earnest (Berkshire Theatre Group); Frontieres Sans Frontieres (Bushwick Starr); A Winter's Tale, A Doctor In Spite of Himself, and American Night: The Ballad of Juan Jose (Yale Rep); Sleep No More (Punchdrunk); Cameron Mackintosh's Miss Saigon (Australian National Tour); Thoroughly Modern Millie (The Production Company); Miss Julie, Tartuffe and Drunk Enough To Say I Love You (Yale Summer Cabaret); Normativity (NYMF); Die Fledermaus (Australian Opera Studio); and Joseph & The Amazing Technicolor Dreamcoat (Really Useful). Film/TV credits include Mr. Robot (USA Network), Oh Jerome, No (FX), and If Not Love (official Sundance selection). MFA: Yale School of Drama.
Hansol Jung
Playwright
Hansol Jung is a playwright from South Korea. Productions include Wild Goose Dreams (The Public Theater, La Jolla Playhouse), Wolf Play (NNPN Rolling Premiere: Artists Rep, Company One), Cardboard Piano (Humana Festival at ATL), Among the Dead (Ma-Yi Theatre), and No More Sad Things (Sideshow, Boise Contemporary). Commissions from The Public Theater, La Jolla Playhouse, Kennedy Center, Seattle Repertory Theatre, National Theatre in UK, Playwrights Horizons, Artists Repertory Theatre, Ma-Yi Theatre and Oregon Shakespeare Festival. Her work has been developed at Royal Court, New York Theatre Workshop, Hedgebrook, Berkeley Repertory, Sundance Theatre Lab, and the Lark. Hansol is the recipient of the Steinberg Playwright Award, Whiting Award, Helen Merrill Award, Hodder Fellowship, Page 73 Fellowship, Lark's Rita Goldberg Fellowship, NYTW's 2050 Fellowship, MacDowell Artist Residency, and International Playwrights Residency at Royal Court. She has written for TV series Tales of the City (Netflix), Pachinko (Apple +), and is currently developing various onscreen projects with Bad Robot, Amazon Studios, and the team at Kindred Spirit/Ink Factory/Endeavor content. She is a proud member of the Ma-Yi Writers Lab, NYTW's Usual Suspects, and The New Class of Kilroys. MFA: Yale.
Dustin Wills
Director
Dustin Wills is a wandering theatre and opera director. Upcoming: Jeremy O Harris' A Boy's Company Presents: Tell Me If I'm Hurting You, Handel's Alcina (Yale Opera), Kate Tarker's MONTAG (Soho Rep). Recent: Keith Reddin's Black Snow (Juilliard), Phillip Howze's Frontières Sans Frontières (Bushwick Starr—named a Top Ten Theatrical Production of 2017 by New York Magazine), Will Arbery's Plano (Paper Chairs, Austin TX), Casey Llewellyn's O, Earth (Foundry Theatre—Off-Broadway Alliance Best Play 2016), and a 2018 Baryshnikov Arts Center Residency. Recent opera: Mozart's Die Zauberflöte and Stravinsky's Le Rossignol. Wills has devised new work with Teatro L'Arciliuto in Rome, Italy, created large-scale puppetry pageants with Creative Action, trained with Augusto Boal in Theatre of the Oppressed legislative performance, and for a couple of years gave rogue tours of the Vatican. He is a Princess Grace Award recipient, as well as a Drama League and Boris Sagal directing fellow. MFA: Yale School of Drama.
You-Shin Chen
Scenic Designer
You-Shin Chen is a New York based Taiwanese scenic designer for live performance and film. Recent theater credits include SKiNFoLK (the Bushwick Starr & National Black Theatre); UGLY (the feath3r theory & the Bushwick Starr); Mrs. Murray's Menagerie (ArsNova); Monsoon Season (AFO Theatre); Man of God (InterAct Theatre Company); We Were Everywhere (Lewis Center for the Arts); Messiah (LaMama, Stonewall 50); Rock-A-Bye (BalletX); Memory Retrograde (Harunalee x ArsNova Maker's lab, UTR incoming!); The Hollower (New Light Theater Project); Jazz Singer (Abrons Arts Center). Associate scenic designer for Moby Dick (A.R.T., Des. Mimi Lien.) You-Shin is a member of Local USA829, IASTE.
Enver Chakartash
Costume Designer
With Tina Satter/Half Straddle: Is This a Room, Ghost Rings, Ancient Lives, House of Dance, Seagull (Thinking Of You). With The Wooster Group: A Pink Chair (In Place of a Fake Antique), The B-Side, The Town Hall Affair, Early Shaker Spirituals, Early Plays. With Reggie Wilson/Fist and Heel Performance Group: POWER, CITIZEN. With Young Jean Lee's Theater Company: Straight White Men.
Barbara Samuels
Lighting Designer
Barbara Samuels is a New York based lighting designer for new performance. Off-Broadway: In The Green (Lincoln Center Theater 3), Hurricane Diane (NYTW/WP Theater), Rags Parkland Sings the Songs of The Future (Ars Nova, Lortel and Drama Desk Noms.), Dance Nation (Playwrights Horizons, Hewes Nom.), The Things That Were There and Singlet (The Bushwick Starr), Acquanetta (Prototype/BMP, Bard Summerscape), The Rape of The Sabine Women (Playwrights Realm), Orange Julius (Rattlestick/P73, Hewes Nom.), Caught (PlayCo), …Great Lakes (New Georges/WP Theater), The Terrifying (minor theatre/Julia Jarcho), O, Earth (Foundry Theatre, Hewes Nom.). Regional: Fun Home (Kansas City Rep), Everybody (Shakespeare Theater Company), Top Girls (American Conservatory Theater), Superterranean (Pig Iron Theater Company), A Doll's House, Part 2 (Long Wharf Theatre), How I Learned to Drive (Playmakers Rep), The Carpenter (The Alley), Sooner/Later (Cincinnati Playhouse), A Christmas Carol and Arnie, Louis and Bob (Trinity Rep). Upcoming: There's Always the Hudson (Woolly Mammoth). Dance: Vim Vigor Dance, LA Dance Project. Affiliations: Member USA829. Education: BA, Fordham; MFA, NYU.
Kate Marvin
Sound Designer
Kate Marvin is a composer, designer, and musician based in New York.  Recent: Twelfth Night (Two River Theater), Truth and Reconciliation (Opera America), King Lear (Northern Stage), Queen (Geva Theatre Center), Lifespan of a Fact (Cincinnati Playhouse), jazz singer (Abrons Art Center), Wives (Playwrights Horizons), Happy Days (Mark Taper Forum), Chimpanzee (HERE Arts Center), Fruiting Bodies (Ma-Yi Theater Company), Sweat (Asolo Repertory Theatre), Men on Boats (American Conservatory Theatre), A Doll's House, Part 2 (Actors Theatre of Louisville), Indecent (Guthrie Theater), Babette's Feast (Portland Stage Company), Crossing Delancey (Alliance Theatre), [Porto] (Women's Project Theater), Wilder Gone (Clubbed Thumb), Fidelio (Heartbeat Opera), More Wonder Please (Target Margin Theater). Kate is an Associate Artist with Target Margin and Little Lord. MFA in Sound Design, Yale School of Drama. 
Amanda Villalobos
Puppet Designer
Amanda Villalobos is a designer and fabricator of puppets and props for stage and television. Recent: Is This A Room (Vineyard Theater, NYT Critics Pick), The Riddle of the Trilobites (New Victory Theater). Broadway: Amélie (Walter Kerr). Off-Broadway: In the Green (LCT3); Hand to God (Berkeley Rep); Fondly, Collette Richland (NYTW); Ghost Rings (NYLA); Measure for Measure (Public Theater); Everyone's Fine With Virginia Woolf (Abrons). TV & Installation: Late Night with Seth Meyers, 12 Shouts to the 10 Forgotten Heavens Series (Whitney Museum). Amanda has also performed on and off-Broadway as an actor and puppeteer. Credits include: The Pee-Wee Herman Show on Broadway (Stephen Sondheim Theater) and Let Us Now Praise Susan Sontag (Abrons). She is a MacDowell Colony fellow and her work has been awarded grants & residencies from The Henson Foundation. Amanda also works in collaboration with artist Becca Blackwell and is a member of 7 Daughters of Eve Theater Company and the band The Witch Ones.
David Brimmer
Fight Director
Fight Master SAFD, has choreographed some stuff Broadway productions including Pass Over, Spring Awakening, The Lieutenant of Inishmore, Be More Chill, Grace, Speed the Plow, Thérèse Raquin, and Long Day's Journey into Night. Additional theater credits include Tambo and Bones, Socrates, Fairview, Hangmen, Heroes of the Fourth Turning, Is God Is, Yen, Gloria, An Octoroon, We Are Proud To Present, Revolt. She Said. Revolt Again, Blasted, Bethany, Blackbird, Bug, and Killer Joe, as well as the Red Bull Theatre's productions of The Government Inspector, The Revenger's Tragedy, The Duchess of Malfi and The Changeling).
Hannah "Rock" Roccisano
Fight Choreographer
Hannah "Rock" Roccisano is a NYC based director, fight director and educator. Although she is very open to collaborating on any project, she usually finds herself choreographing work either written centuries ago, or very recently. Recent assistant fight directing credits include: Money Heist The Experience (Netflix), Dracula (Classic Stage Company), Sideways the Experience (Peccadillo Theater Company), All the Natalie Portmans (MCC), The Effect (Barrow Street Theater), Crumbs From the Table of Joy and Paradise Blue (The Juilliard School). She has taught at: NYU Tisch, The Knickerbocker Studio, The Atlantic Acting Studio and University of West Florida. Training: Advanced Actor/Combatant and Chair of Development, Society of American Fight Directors; MFA Directing and Master of Letters in Shakespeare, Mary Baldwin University. hannahroccisano@gmail.com
Patricia Marjorie
Props Supervisor
Patrícia Marjorie is a Brazilian Multidisciplinary Artist based in NYC with experience on different types and scopes of projects in theater. Director, Performer, Designer and Craft Master, Patrícia moved to NYC after 19 years of extensive work in theater productions in Brazil, where she got her Bachelor Degree in Performing Arts by Universidade de Brasília (UnB). Experienced executing measurable creative solutions in Arts, Design and interactive marketing for theatre, Patrícia's theatrical credits have included performing in classical plays like Shakespeare's Much Ado About Nothing (Brasilia 2014), directing modern adaptations as Heiner Muller's Hamlet- Machine (Brasilia 2001), and new works as On How to Be a Monster by Maria Luiza Muller with At Alia Theatre Company (NYU – Dec 2019); What Will Become of Kaaron by Kaaron Briscoe (Oct 2021) and her own work as a playwright A Song to Keep the Wolves Awake (Nov 2019) both at The Tank NYC.
Her Designer works run from props designer and set dresser for shows like Black Exhibition by Jeremy O. Harris, Preparedness by Hillary Miller and Skinfolk by Jillian Walker all by Bushwick Starr; Set designer for Addressless by Jonathan Payne and Ïn the Southern Breeze by Mansa Ra both at Rattlestick Theatre – to Interactive Performances as Carnavalize the Matter by Rodrigo Fisher at TheatreLab (NYC 2021) and Design solutions for alternative venues like for Lost & Found directed by Meghan Finn at a garage of 4 New York Plaza for Downtown Alliance and The Sunset PICNIC for The Tank at Lincoln Tunnel's ramp, among others.
Yi-Hsuan (Ant) Ma
Associate Scenic Designer
Taiwanese, a scenic and production designer base on everywhere. Worked on Samuel @ The Tank, written by Alexis Roblan, directed by Dara Malina. Mover and Shaker directed by Brandon Dirden; A Woman of No Importance directed by Janet Zarish; God's Ear directed by Jackson Gay.
More on her website: yihsuanma.wixsite.com/ant-setdesign
Andreea Mincic
Assistant Costume Designer
Steven Zhang
Assistant Lighting Designer
Elliot Yokum
Assistant Sound Designer
Federica Borlenghi
Associate Prop Designer
Federica Borlenghi is an international multidisciplinary artist from Milan, Italy. She is a writer, director and creative producer. Federica specializes in development of new work. She tends to combine multiple disciplines on the stage, including paint, movement, live music, and art installations. Her work has been featured at The Tank, IATI Theater, Denver Fringe, Lincoln Center Library, Alchemical Theater, Hudson Guild, Our Lady of Pompeii Theater and on Governors Island. She has collaborated with The Bushwick Starr, Signature Theater, HERE, The Italytime Cultural Center, Et Alia Theater, The Blackout Experience and with Miranda Theater Company. She has previously collaborated with Patricia Marjorie as Set Assistant at Rattlesick.
Alyssa K. Howard
Stage Manager
Alyssa K. Howard is a NYC-based stage manager and more: seeyouinc8.wordpress.com. Recent credits include: Nollywood Dreams (MCC), King Lear (Northern Stage), for colored girls… (Public Theater), If Pretty Hurts…  (Playwrights Horizons), Good Grief (Vineyard Theatre), Henry VI (NAATCO), Teenage Dick (Ma-Yi Theater), Word Sound Power (BAM), The Echo Drift (Prototype Festival), Glass Guignol (Mabou Mines). Virtual: What If If Only (NAATCO), Page 73 Virtual Residency Series, Word Sound Power 2021 (BAM), Con Alma (National Sawdust). Other: Beth Morrison Projects, Playwrights Realm, Noor Theatre, Bushwick Starr. Regional: Yale Repertory Theatre, Dorset Theatre Festival, Berkshire Theatre Group, McCarter Theatre. MFA: Yale School of Drama. BA: Williams College.
Eliza Anastasio
Asst. Stage Manager
Eliza Anastasio (Assistant Stage Manager) is delighted to be returning to Soho Rep after Stage Managing their 2019-2021 Writer Director Lab. Her favorite credits include Oklahoma! (Circle in the Square), Hercules, Coriolanus, Much Ado About Nothing, Mother of the Maid (The Public Theater), Sweeney Todd (The Hangar Theater), The Lucky Ones (Ars Nova), The Closet (Williamstown Theatre Festival), and The Wolves (Lincoln Center). She graduated with a BA from Sarah Lawrence College in 2017.
Cami Yankwitt
Covid Safety Manager
Brittany Coyne
Production Manager
Ma-Yi is the acclaimed company behind Suicide Forest (w/ Bushwick Starr), Felix Starro, Among The Dead, Teenage Dick, Jason Kim and Woodshed Collective's KPOP at Ars Nova, The Chinese Lady, Sesar, Livin' La Vida Imelda, House Rules, Washer/Dryer, Peer Gynt and the Norwegian Hapa Band, Chairs and a Long Table, Soldier X, and The Wong Kids…! Through programs like the Writers Lab, Ma-Yi emboldens a new generation of Asian American artists to develop a steady stream of new work. New works developed at the Writers' Lab have gone on to successful productions around the country at Victory Gardens, Laguna Playhouse, Long Wharf Theater, Woolly Mammoth, and the Actors Theater of Louisville, to name a few. Ma-Yi was recently honored with the 2018 Ross Wetzsteon Obie Award and Ma-Yi productions have earned 10 Obie Awards, several Lucille Lortel Awards, numerous Henry Hewes Award nominations, a Drama Desk Award and nomination for Best Play and the Special Drama Desk Award for "more than two decades of excellence and for nurturing Asian American voices in stylistically varied and engaging theater." Ma-Yi is under the leadership of Producing Artistic Director Ralph B. Peña. Ma-YiTheatre.org 
Funding for Wolf Play is provided, in part, by the Venturous Theater Fund of the Tides Foundation and The Jim Henson Foundation.
Special thanks to Jody Falco & Jeffrey Steinman for supporting the 99¢ Sunday performance on February 27th, and the Axe-Houghton Foundation for supporting the 99¢ Sunday performance on February 20th.