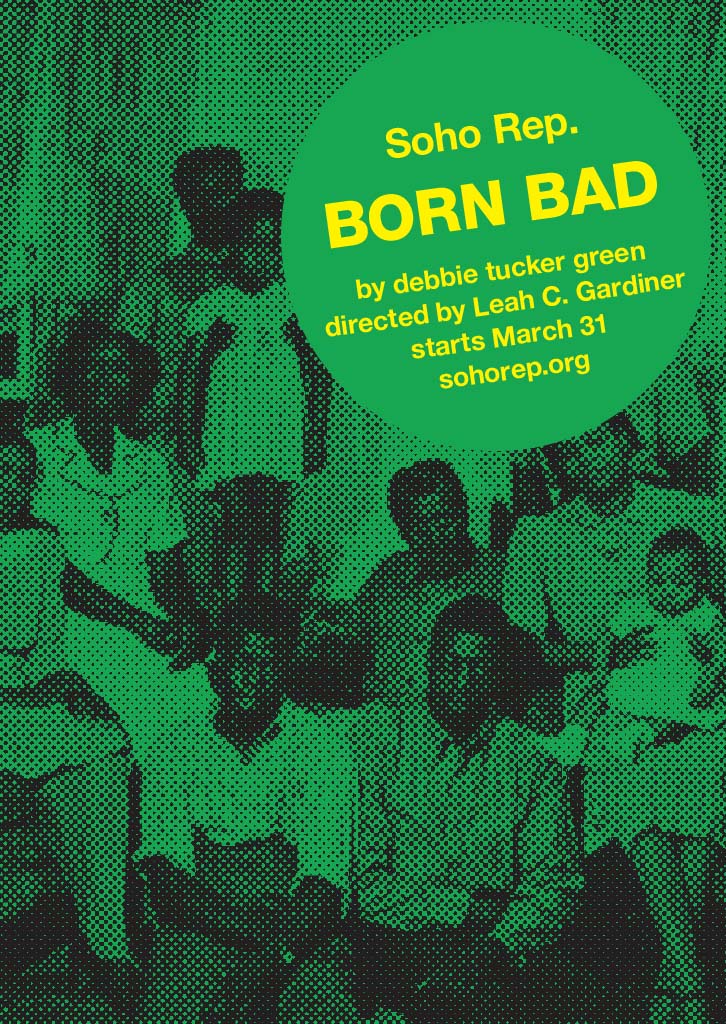 born bad
by debbie tucker green
directed by Leah C. Gardiner

March 31 2011 - May 7 2011
"Dawta says it's the truth, but other family members remember differently." 
At once epic and domestic, tucker green's explosive drama follows one family trying to make sense of their past. Told with humor and inventive form, born bad was performed to great acclaim in the UK winning the Olivier Award for Best New Play.
Two 2011 OBIE Awards for BORN BAD

debbie tucker green for Playwriting
Leah C. Gardiner for Directing

Village Voice

…you're unlikely to see anything as emotionally searing onstage this season.

L Magazine

…rhyming, rapping and slipping into Jamaican accents without missing a beat… so strong and dynamic… green is a born playwright.

The New York Times

Acted with fiery feeling by a superb cast… directed with incisive clarity by Leah C. Gardiner… this intense, stylized drama hits you like a triple shot of espresso… excited by the play's formal invention, moved by its coiled emotional power.

New York Magazine

… [an] upsettingly funny family portrait… webs of alliance, jealousy, and betrayal suggest a tragedy of almost Grecian size without once having to declare it.

Backstage

It's essential and stunning theater. [Born Bad] rings with the clarion force of the trumpet calls that brought down the walls of Jericho.
Quincy Tyler Bernstine
Sister #1
Crystal A. Dickinson
Sister #2
LeRoy James McClain
Brother
Heather Alicia Simms
Dawta
debbie tucker green
Playwright
Leah C. Gardiner
Director
Paul Tazewell
Costume Design
Michael Chybowski
Lighting Design
Matt Sherwin
Sound Design/Original Music
Jaime Lincoln Smith & Charlotte Fleck
Dialect
Beth Stegman
Production Stage Manager
Lily Perlmutter
Assistant Stage Manager
Robert Saenz de Viteri
Production Manager
Liz Thaler
Assistant Director
Kara Harmon
Assistant Costume Designer
Justin Partier
Assistant Lighting Designer