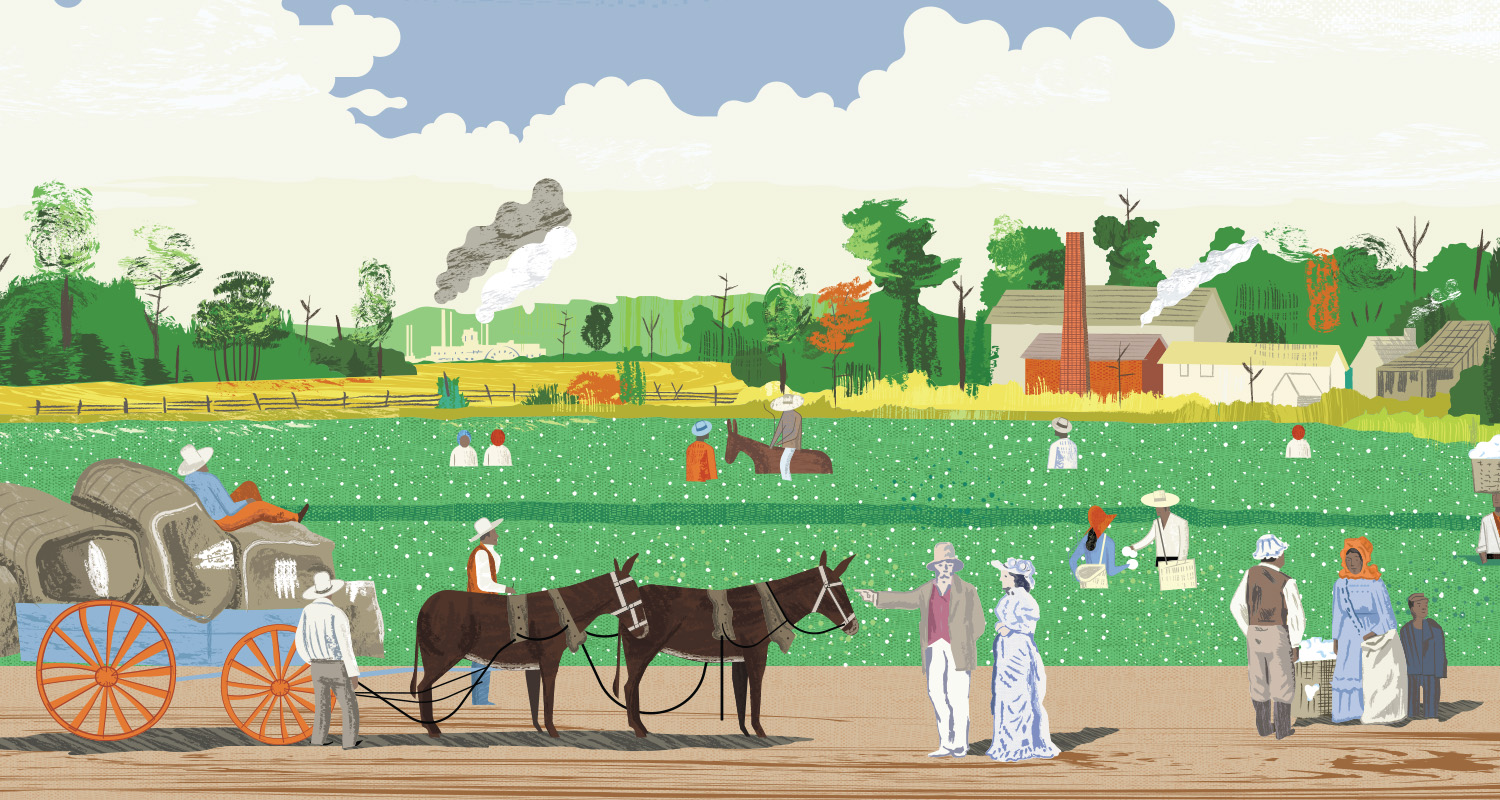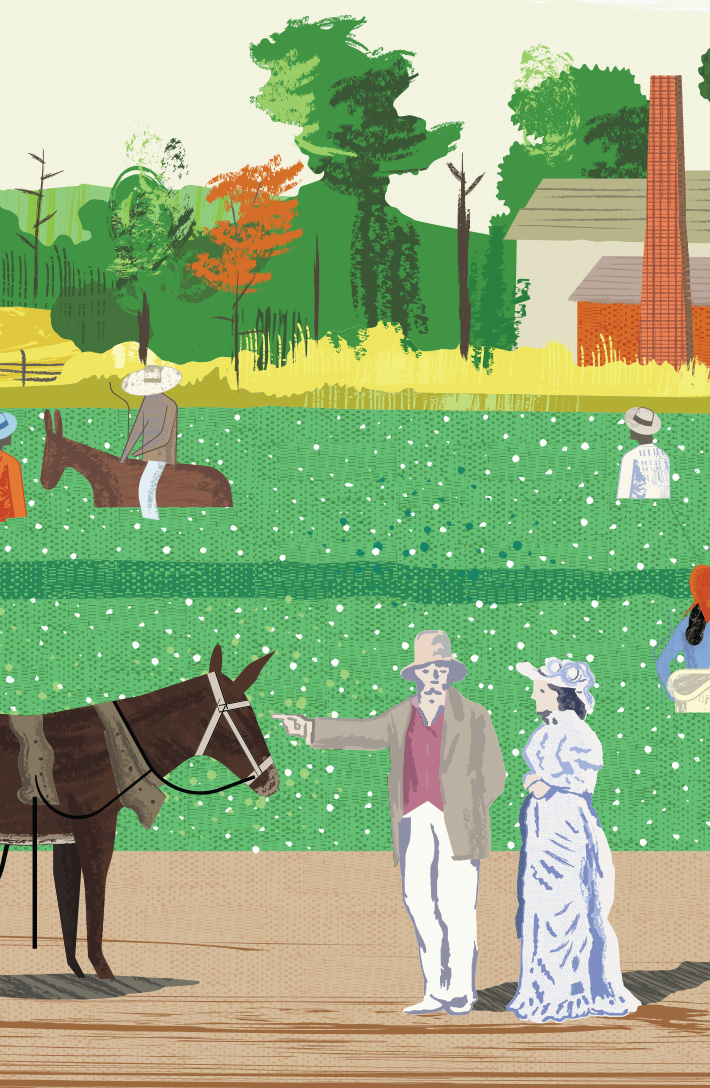 An Octoroon
by Branden Jacobs-Jenkins
directed by Sarah Benson
in association with John Adrian Selzer

April 23 2014 - June 8 2014
What you gonna do once you free? You just gonna walk up in somebody house and be like, "Hey. I'm a slave. Help me?"
1859: A famous Irishman writes a play about America. It's a huge hit!
2014: An American tries to write his own version. Does anyone still care?
A world-premiere, old-fashioned, meta-melodrama with Humor! Feelings! Live Music! Wigs! Sensation Scenes! Slave Auctions! Exploding Steamboats! Photography! And More!
Judge Peyton is dead, and his plantation Terrebonne is in financial ruins. Peyton's handsome nephew George arrives as heir apparent, and quickly falls in love with Zoe, a beautiful "octoroon." But, the evil overseer M'Closky has other plans — for both Terrebonne and Zoe.
New York Post

So energetic, funny, and entertainingly demented, you can't look away…it's hard to beat Marsha Stephanie Blake and Jocelyn Bioh's hilarious Dido and Minnie.

Time Out New York

Despite the moments of palpable fear and disquiet, the audience leaves feeling somehow healthier, as though the theater has given us a violent shake and a pep talk…a tremendously exciting production, moving and chilling and surprising at once. Critics' Pick.

NY Daily News

Boldly hilarious…a terrific cast…potent staging.

New Yorker

The play uses the plot of the Irish playwright Dion Boucicault's 1859 antebellum melodrama…as the starting point for a bigger, wilder, more hilarious play about the tremendous, often tragic difficulties of identity, and life, for us all…an awe-inspiring set by Mimi Lien.

The New York Times, Critics' Pick

What a show it is…Mr. Jacobs-Jenkins, Ms. Benson and their highly resourceful design team use pretty much every weapon in the arsenals of both theatrical demolition and good old, crowd-tickling showbiz.

Two 2014 OBIE Awards for AN OCTOROON

Best New American Play awarded to Branden Jacobs-Jenkins for AN OCTOROON as well as APPROPRIATE at Signature Theatre, and Performance OBIE to Chris Myers.

TheaterMania

Myers gives a tour de force in his triple roles as the blasé black playwright, the charming leading man, and the mustachioed villain…AN OCTOROON is fearless, dangerous theater that challenges conventional notions of history and performance.

The Village Voice

A wildly imaginative new work…an adventurous, razor-sharp cast and a shrewd team of designers.

"Top 10 of 2014" Alexis Soloski, The Guardian (UK)

"Top 10 of 2014" Adam Feldman, Time Out New York

"Top 10 of 2014" Ben Brantley, The New York Times
Marsha Stephanie Blake
Dido
Ben Horner
Assistant/Pete/Paul
Chris Meyers
BJJ/George/M'Closky
Danny Wolohan
Playwright/Wahnotee/Lafouche
Branden Jacobs-Jenkins
Playwright
David Neumann
Choreography
César Alvarez
Composer & Music Director
Wade Leboissonnaire
Costume Designer
Matt Frey
Lighting Designer
Matt Tierney
Sound Designer
Cookie Jordan
Hair & Makeup Designer
Jeff Sugg
Projection Designer
David Brimmer
Fight Director
Lillian Meredith
Assistant Director
Ivy Baldwin
Assistant Choreographer
Cecilia Durbin
Assistants Lighting Designer
Leo A. Martin IV
Assistant Sound Designer
Dan O'Driscoll
Assistant Fight Director
Elizabeth Moreau
Producer
Amanda Spooner
Production Stage Manager
Elizabeth Moreau
Producer
Josh Kohler
Production Manager
Rachel Gross
Assistant Stage Manager
Josh Kohler
Production Manager
An Octoroon subsequently transferred to Theater for a New Audience's 290 seat theater from February 14 – March 29, 2015.