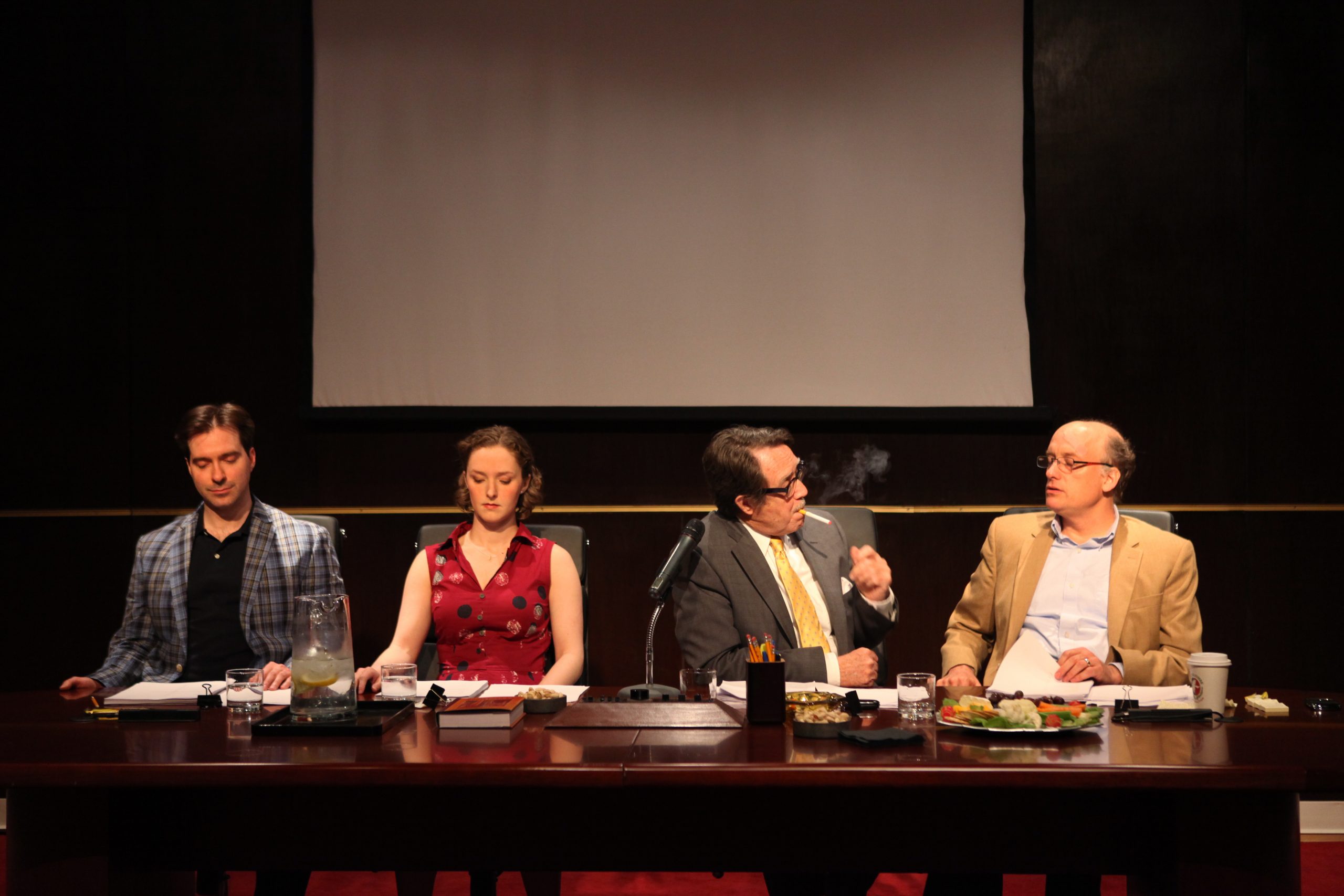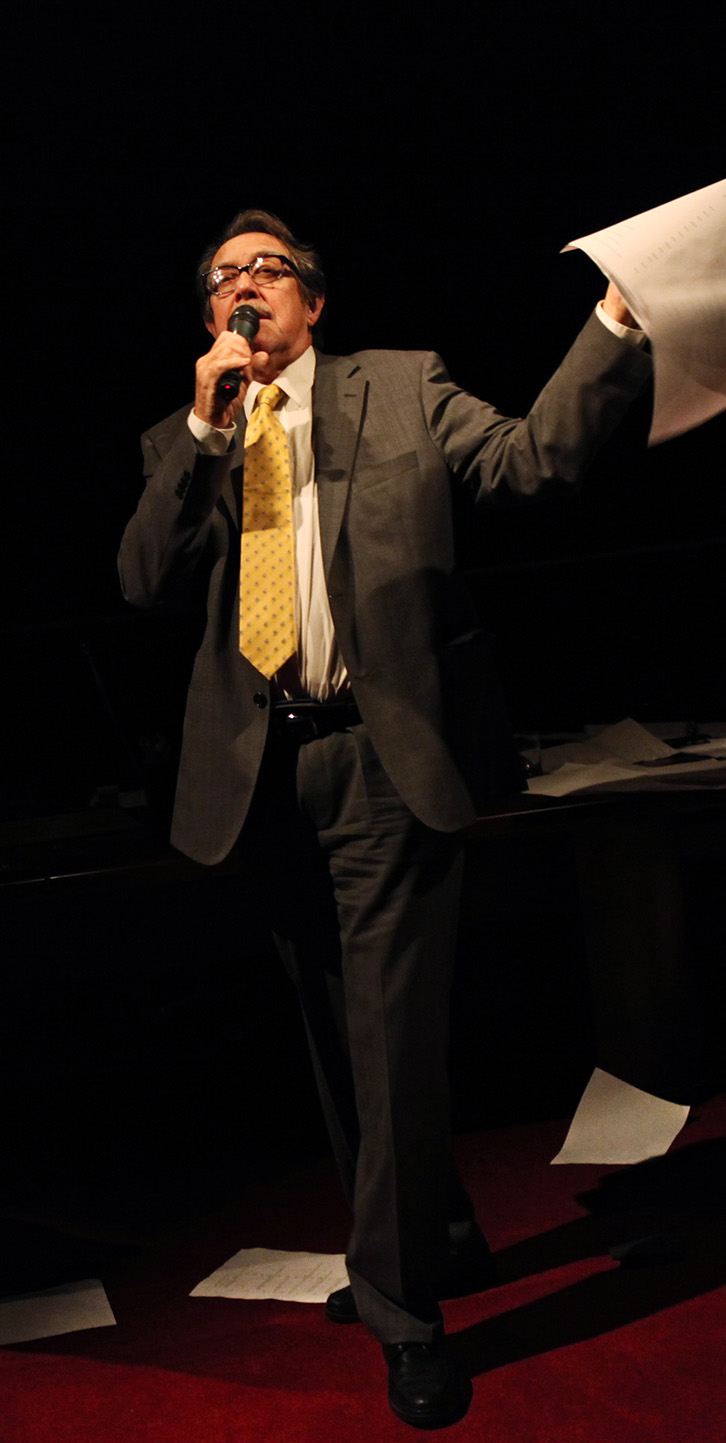 A Public Reading of an Unproduced Screenplay About the Death of Walt Disney
by Lucas Hnath
directed by Sarah Benson

April 30 2013 - June 9 2013
Tonight Walt is going to read you a screenplay he wrote. It's about his last days on earth. It's about a city he's going to build that's going to change the world. And it's about his brother. It's about everyone who loves him so much, and it's about how sad they're going to be when he's gone.
Right? I mean, how can they live without him? How can anyone live without him?
Director Sarah Benson directs the world premiere of Lucas Hnath's adrenaline-charged odyssey, a supersonic portrait of the man who forever changed the American Dream.
Variety

"… a scribe to watch."

New York Post

"A devastating portrait of a man for whom make-believe was more real than reality itself"

Show Business Weekly

"Larry Pine's performance alone is worth the commute downtown…Sarah Benson directs A Public Reading with exquisite precision…Hnath's rapid-fire dialogue is thrilling to watch."

Entertainment Weekly

"In its darkly comic dissection of an all-American icon, this Public Reading is no Mickey Mouse production."

Time Out New York

"This cast of actor's actors delivers the blunt, fragmented, elliptical music of Hnath's dialogue with great wit and precision. Wood's hangdog whine, Sgambati's shiny brutality, Quaid's quivering rage—they all play off the central force of Pine's silken presence perfectly. And Pine is magnificent…Nothing that ever came out of the Magic Kingdom was ever this animated"

New York Daily News

"Explosive…How'd they do that?, you wonder. But it's just par for the course in Benson's downtown magic kingdom."

Time Out New York

"This cast of actor's actors delivers the blunt, fragmented, elliptical music of Hnath's dialogue with great wit and precision. Wood's hangdog whine, Sgambati's shiny brutality, Quaid's quivering rage—they all play off the central force of Pine's silken presence perfectly. And Pine is magnificent…Nothing that ever came out of the Magic Kingdom was ever this animated"

The New York Times

"There's certainly a twinkle in Uncle Walt's blue eyes…in a superb production…as is often the case with this first-class downtown company"

TheaterMania

"A blood-pumping and often hilarious evening of theater…Beyond being very funny, the poetic brevity and jarring choppiness of [Hnath's] dialogue captures the spirit of a generation of civic-minded Americans, like Disney…"

2014 OBIE for A PUBLIC READING…

Performance OBIE to Larry Pine
Kaye Voyce
Costume Designer
Matt Frey
Lighting Designer
Matt Tierney
Sound Designer
Annie-B Parson
Choreography
Steve Culffo
Special Effects
Nathan Shreeve
Assistant Director
Sarah Gosnell
Assistant Costumer Designer
Natalie Robin
Assistant Lighting Designer
Erik Lawson
Assistant Sound Designer
BD White
Production Manager
Heather Arnson
Production Stage Manager
Mallory Hewell
Assistant Stage Manager