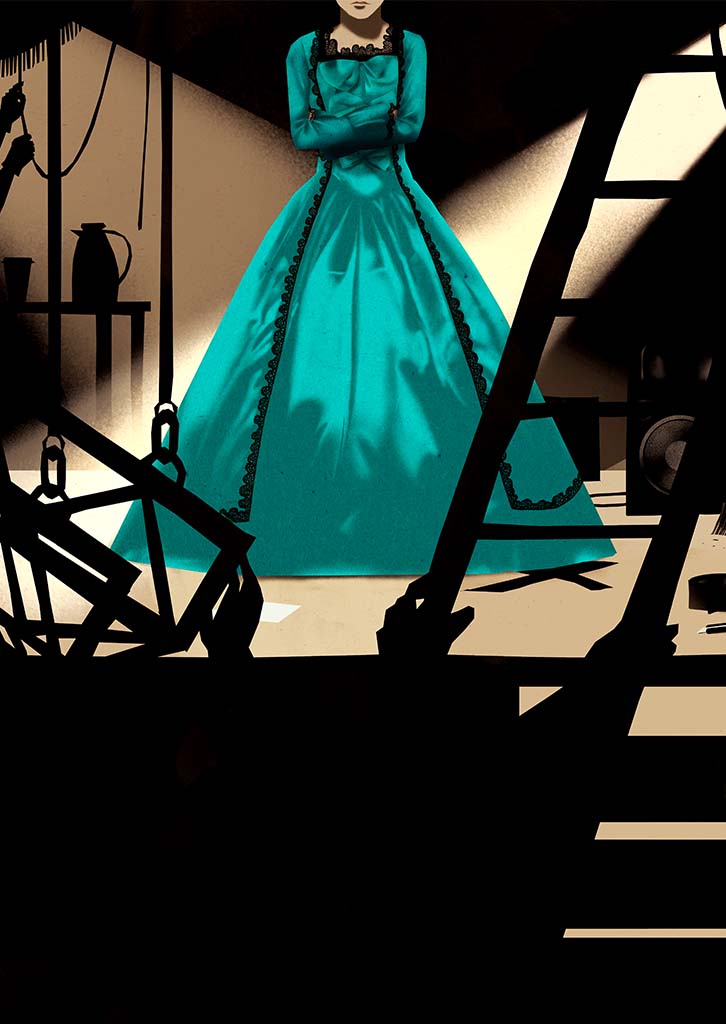 10 out of 12
by Anne Washburn
directed by Les Waters
in association with John Adrian Selzer

May 27 2015 - June 26 2015
"What do you think?
Well…I think it's disgusting.
It looks like the beginning of a play."
Ladies and gentlemen, welcome to tech. Around you, a company of 14 is engaged in the very peculiar—and peculiarly impossible—task of making a new play. You'll have a seat next to the sound designer as he mixes cues. You'll eavesdrop on backstage gossip as it happens over headset. You'll watch the director struggle to contain the uncontainable.
Anne Washburn (Mr. Burns) took notes during her tech rehearsals over the years. Directed by Les Waters, 10 out of 12 is a wry and absorbing look at how work forms us and deforms us.
David Cote, Time Out New York

"Washburn cracks the door on a world that shouldn't be so alien–a play rehearsal–and reveals abundant wonder, whimsy, even horror…incredible attention to detail and tone…all at once a familiar haunt and a devilish maze."

New York Magazine

"exceptionally funny and moving…jaw-droppingly fine direction"

The New York Times

"a strange and ecstatic vision…a wholly original love song to the maddening art of the theater"

Variety

"terribly funny…the actors are a particular joy to watch"

Entertainment Weekly

"a bold new play…Washburn and Waters truly nail the small details"
Ásta Bennie Hostetter
Costume Design
Justin Townsend
Lighting Design
Barney O'Hanlon
Choreography
Dan Mackenzie & Bray Poor
Music Arrangment
Amanda Spooner
Production Stage Manager
Jeff Drucker
Production Manager
Sizo Kunene
Company Manager
A Soho Rep. commission made possible, in part, by Joe Robertson.
Funding for this production is provided, in part, by the Venturous Theater Fund of the Tides Foundation.