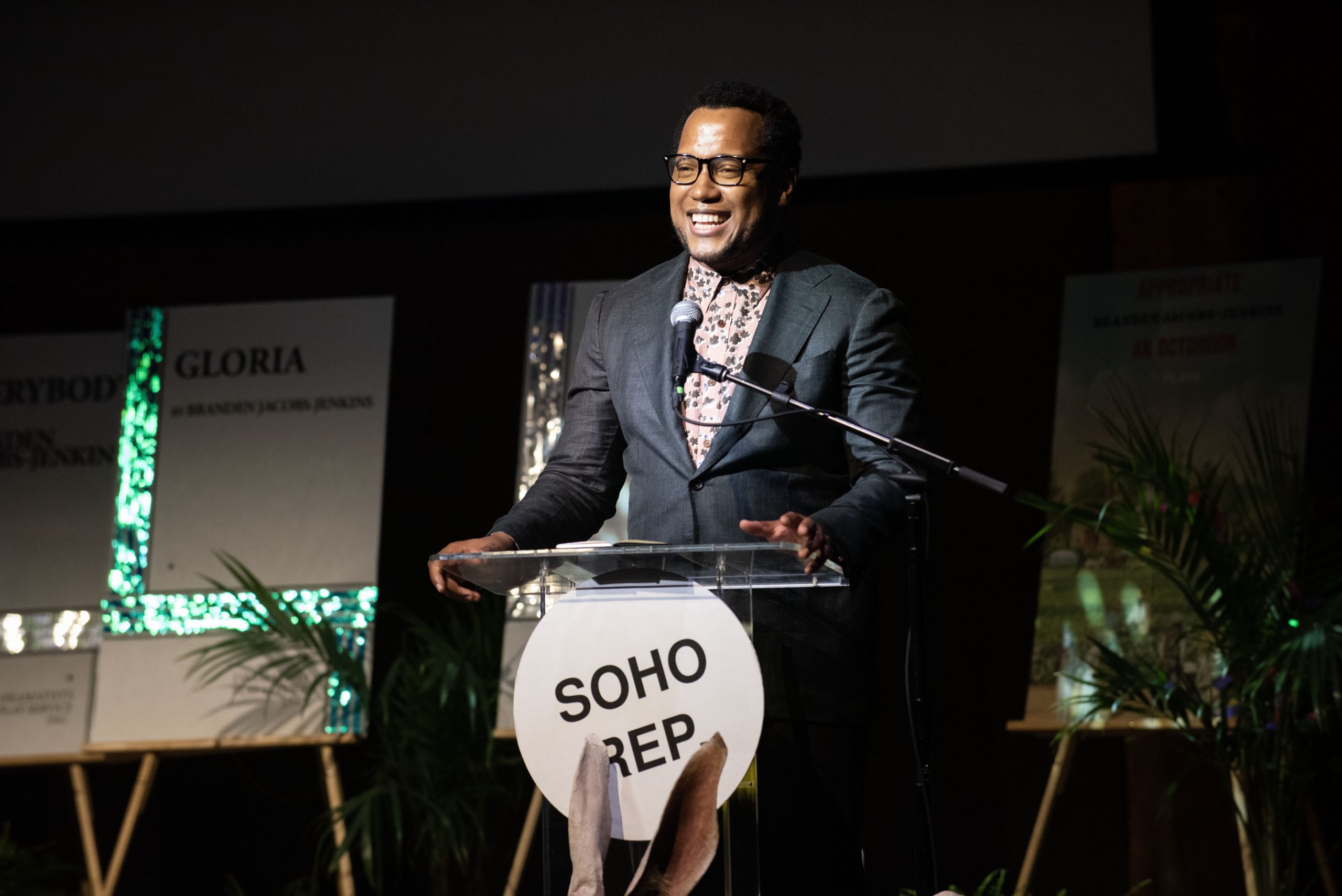 Spring Gala
Honoring Branden Jacobs-Jenkins Directed by Raja Feather Kelly Join us on May 1 at 6:00 pm for an unforgettable evening at City Winery honoring playwright and Board Member Branden Jacobs-Jenkins for his contributions to Soho Rep and the theater field as an artist, teacher and advocate for new playwrights.
---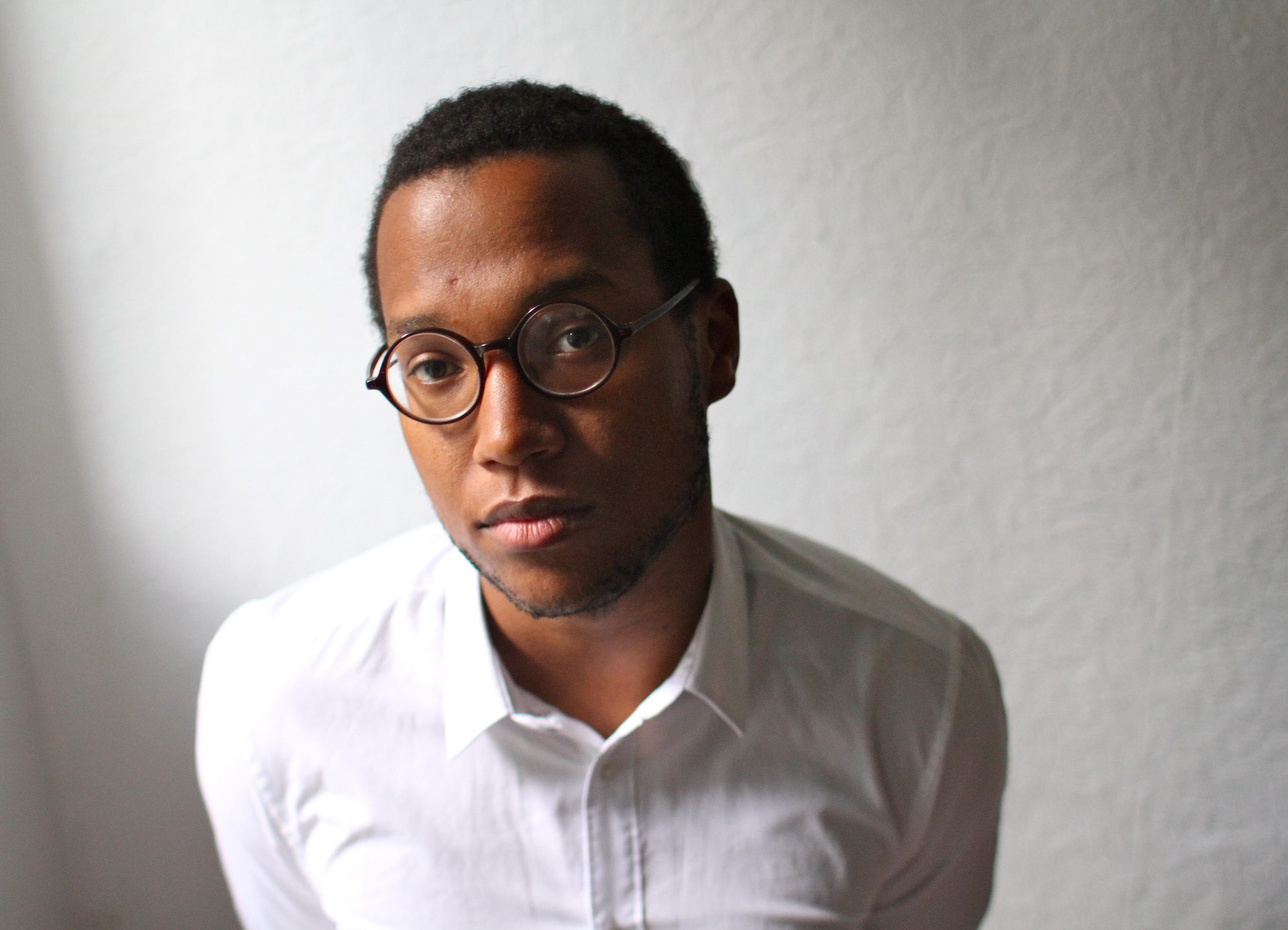 Branden Jacobs-Jenkins
Branden Jacobs-Jenkins is a creator, showrunner, writer, and executive producer—a two-time Pulitzer Prize finalist for Drama. He is making a striking TV debut as creator of FX's upcoming drama series Kindred, premiering December 13 on Hulu.
Kindred is Branden's thrilling adaptation of Octavia E. Butler's seminal 1979 sci-fi novel of the same name, which tells the story of Dana, a young Black woman and aspiring writer who finds herself being violently pulled back and forth in time, from contemporary Los Angeles to a nineteenth-century plantation intimately linked her family history. This is the first screen adaptation of any of Butler's work.
Previously in television, Branden was a consulting producer on HBO's Emmy- and Peabody-winning Watchmen, as well as well as Prime Video's sci-fi western, Outer Range.
Best known for his theater work and considered one of the most important American playwrights working today, Jacobs-Jenkins consistently pushes the boundaries of the artform through his groundbreaking plays including An Octoroon, Girls, Gloria, Appropriate, and Everybody. Among countless honors for his work, he is the winner of an Obie Award, the recipient of a MacArthur "Genius" Grant, a 2020 Guggenheim fellowship, a 2020 USA Artists fellowship, the Charles Wintour Award, the Windham-Campbell Prize for Drama, and the Tennessee Williams Award. His ongoing work as a Residency Five playwright with the Signature Theatre culminates with the world premiere of his newest play this coming spring (May 16-June 25, 2023).
He currently serves as Vice President of the Dramatists Guild council and sits on the boards of Soho Rep, Park Avenue Armory, the Susan Smith Blackburn Prize, and the Dramatists Guild Foundation.  This fall, he joined the faculty of Yale University as Professor of Practice.
Born in Washington, DC, Jacobs-Jenkins is a graduate of Princeton, NYU, and Julliard.
Performers + Presenters + Creative Team
---
Raja Feather Kelly
Director
Alex Bechtel
Music Director
Cheo Bourne
Assistant Director
Riva Fairhall
Lighting Designer
Alyssa K. Howard
Assistant Stage Manager
Janelle McDermoth
Performer
Amanda Spooner
Stage Manager
Lester St. Louis
Musician
Carmelita Tropicana
Performer
Tsui-Chu Wang
Assistant Scenic Designer
Gala Committee and Sponsors
---
Allegaert Berger & Vogel LLP, American Express, Jodi & Craig Balsam, David Binder / Artistic Director of BAM, Paige Blansfield, Eliza Clark, Susan & Thomas Dunn, Roxane Gay & Debbie Millman, James Gleick & Cynthia Crossen, Mark Gordon Pictures, Frank Holozubiec, Janice Lee & Stuart Shapiro, Branden Jacobs-Jenkins & Cheo Bourne, Courtney Lee-Mitchell & Marcus Mitchell, Aretha Marshall, Victoria Meakin, Michael Miller & Montserrat Nicolas, Anne O'Grady, Joanne & Daniel C. Smith, William Morris Endeavor.
Jeffrey Aldridge, Daniel Aukin & Emily Jenkins, Matthew Axelrod, Shepard Barbash, Neal Bell, William Berlind, Dorothy Berwin, Marylouise Burke, Eric Chan, Samuel Charney, Annette Davis, Jon & Lou Dembrow, Jeanne Donovan Fisher, Douglas Durst, Kenneth Ebie, Laurie Edelman, Daniel Fabian, Jodi Falco & Jeffrey Steinman, Marc A. Feinberg, Cynthia Flowers & Oliver Butler, Darrel Frost, Scott & Laura Gewirtz, Dan Golden, Sam Gonzalez, Kenneth & Susan Gordon, Michael Gordon, Ari Handel, David Handelman, Harrison Hill, Melissa Hirsch, Richard Hoover, Bill Irwin, John Isaacs & Jody Emmet, Chase Jackson, Colleen Keegan, Lisa Kron, Katrina E. McCann, Melinda McLellan, Lynn Schwager-Miles, Zach & Alyssa Miller, Louisa Pregerson, Sidney Madison Prescott, Alexandra Schwartz, Pandora Scooter, Cookie Silverman, Hope Simkowitz, Joseph Stern, Lawrence Sutton & Rick Titone, Shayla Titley, James Turner, Meiyin Wang, Orin Wolf Productions, Diane Yu, Dale Zeide.
By purchasing a ticket or table, you help us give writers like Branden critical opportunities in their artistic practice, keep ticket prices affordable and support our commitment to increasing salaries for every artist working at our theater.
To submit your ticket purchase via mail, click here to download the reply form.
Contact liene@sohorep.org or 212-941-8632 x. 203 with any questions.