A Letter from Shayok Misha Chowdhury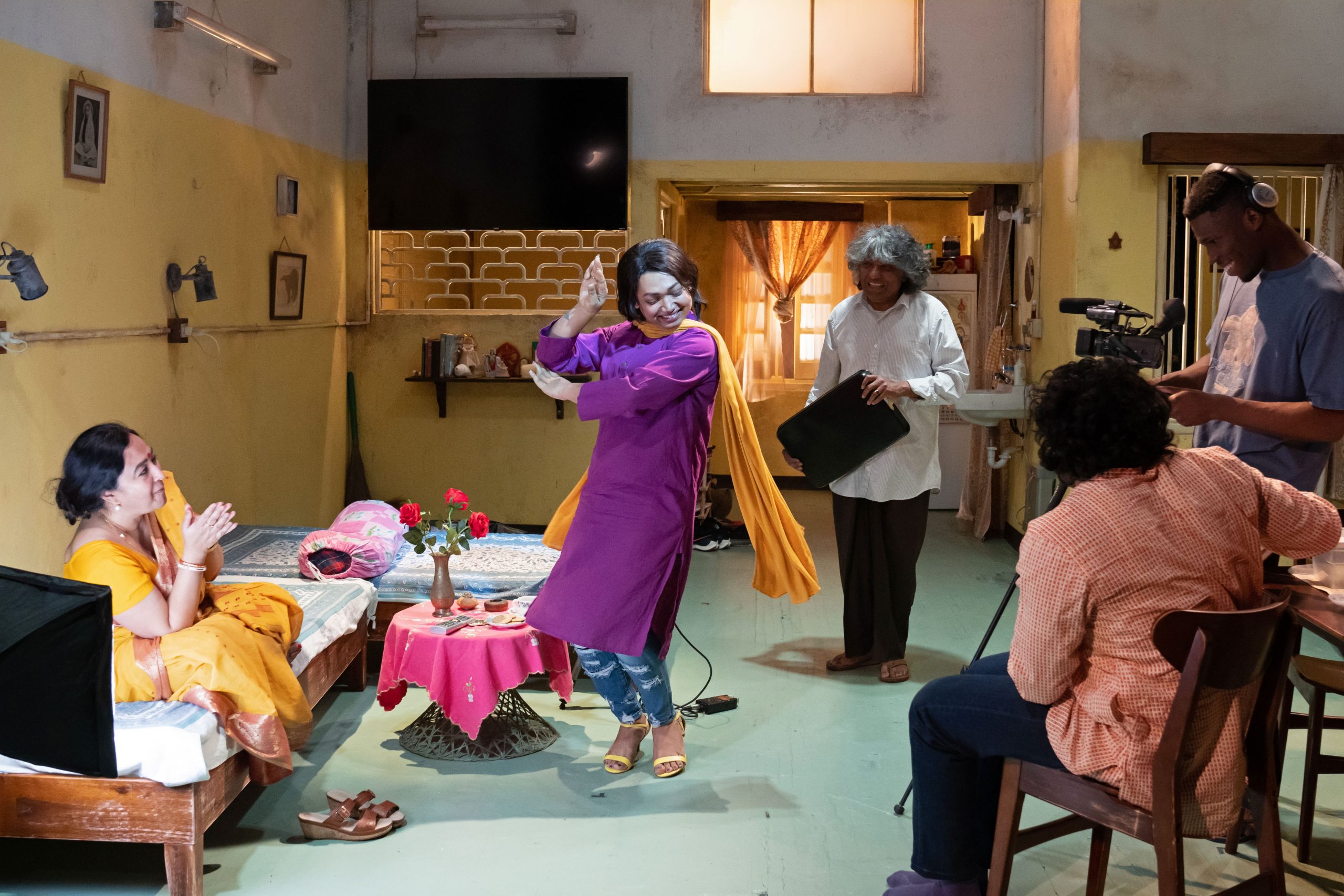 Dear Friends,
I don't think I can overstate how blessed I feel to have had my play, Public Obscenities, at Soho Rep.
As an immigrant kid, I was obsessed with language. When we came to the States, I mastered American English quickly, but I also maintained fluency in my mother tongue. Back in Kolkata, when someone mistook me for a local, it gave me a rush. I took pleasure in the look on my American friends' faces when I spoke to my parents in Bangla. I relished being the translator, but it was work.
Public Obscenities is the play I've been wanting to write my whole life, but I didn't know how. I couldn't imagine a play, in Bangla and English, on an Off Broadway stage. My own experience, I thought, was too niche. But then something magical happened.
During the pandemic, Soho Rep reached out to me (and seven other artists) and offered to bring me on staff for 10 months, to be a thought partner and work on a creative project. It was a total gamechanger, being valued in that way. Soho Rep saw a shimmer in Public Obscenities before I did, and said: this, yes, keep going. They said: this isn't a risk, it's an opportunity.
Soho Rep went on to produce the world premiere of Public Obscenities with the NAATCO National Partnership Project. Throughout the entire process they invested in paying me and my creative collaborators fees that reflected the value of our time, aka a living wage; they undertook a nationwide casting process to find our incredible bilingual cast and paid for their travel and housing; they even paid me for the time it took to write letters like this!
I don't know how they do it, because they really don't have a lot of money. They haven't raised their ticket prices in a decade, like eight people work there, and I know all this because they shared their budgets with me. The truth is they're able to do it because of the generosity of people like you. So, I really hope that you will join me in giving a gift to Soho Rep. They quite literally changed the trajectory of my creative life and I know that with your help, they will continue to do so for many, many more artists.
Love,
Shayok Misha Chowdhury
Playwright and Director, Public Obscenities
Project Number One Artist on Staff, 2020-2021
Writer Director Lab, 2017-2019
Soho Rep is a civic theater that produces ambitious, innovative new works by radical theater makers that go on to future productions around the world.