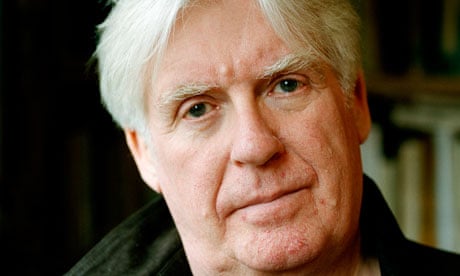 In anticipation of REVOLT. SHE SAID. REVOLT AGAIN., Soho Rep. asked playwright Alice Birch about art pieces that inspired her play. Alice came back to us with a formidable list of plays, photography, feminist essays, and poetry that have all been an influence on this piece of writing.
In a series we are calling "Recipes for REVOLT", we will be delving a bit deeper into these art pieces to give you a sense of where this extraordinary play sprung.
"Harsent describes his 'tendency to work often in sequences that make use of a lyrical vocabulary to frame a broken but substantial narrative.'… [His] poetry is ever open to human darkness, whether in the imagined war zones of 'Legion' or in 'Sprinting from the Graveyard', his versions of poems written by Goran Simic while under siege in Sarajevo… Harsent is justly praised for his idiosyncratic use of formal skills: his ability to spin a poem over the same few near-rhymes, placing them internally or at unexpected line-breaks." (The Poetry Foundation)
Moppet 

by David Harsent

Consider the rip for a mouth, the rip in the crotch, the hank of hair,
consider the flair for ill-fortune, the empty stare, the done deal
with sorrow, the rich and rare nest-egg of dreams, the share and share
alike in matters of loss, the payments in kind, the liking for blind
bets, for truth or dare; consider the threadbare get up, the make-up
beyond repair, the tin-tack teeth, consider the dungeon voice
wanting nothing more than bare house-room, and nothing less
than hand-in-glove, a pigeon pair given over to make and mend,
to touch and go, to wear and tear, and all it takes is this: forswear
flint and fire, stay silent, be white on white, live in dead air.