In anticipation of REVOLT. SHE SAID. REVOLT AGAIN., Soho Rep. asked playwright Alice Birch about art pieces that inspired her play. Alice came back to us with a formidable list of plays, photography, feminist essays, and poetry that have all been an influence on this piece of writing.
In a series we are calling "Recipes for REVOLT", we will be delving a bit deeper into these art pieces to give you a sense of where this extraordinary play sprung.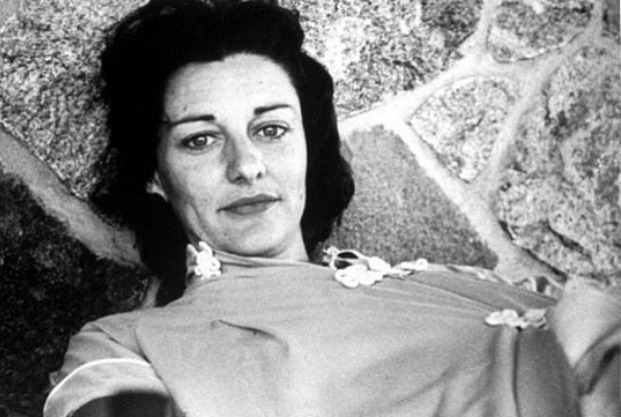 From The Poetry Foundation: "One of Sexton's earliest champions, Erica Jong, reviewing The Death Notebooks assessed Sexton's poetic significance and contended that her artistry was seriously overlooked: 'She is an important poet not only because of her courage in dealing with previously forbidden subjects, but because she can make the language sing. Of what does [her] artistry consist? Not just of her skill in writing traditional poems… But by artistry, I mean something more subtle than the ability to write formal poems. I mean the artist's sense of where her inspiration lies… There are many poets of great talent who never take that talent anywhere… They write poems which any number of people might have written. When Anne Sexton is at the top of her form, she writes a poem which no one else could have written.'"
In the following poem, Sexton touches on violence, food, the kinetic quality of living, mental health, the finality of death.
Do you see these themes echoed in Revolt. She said. Revolt again.?
Anna Who Was Mad
By Anne Sexton
Anna who was mad,
I have a knife in my armpit.
When I stand on tiptoe I tap out messages.
Am I some sort of infection?
Did I make you go insane?
Did I make the sounds go sour?
Did I tell you to climb out the window?
Forgive. Forgive.
Say not I did.
Say not.
Say.
Speak Mary-words into our pillow.
Take me the gangling twelve-year-old
into your sunken lap.
Whisper like a buttercup.
Eat me. Eat me up like cream pudding.
Take me in.
Take me.
Take.
Give me a report on the condition of my soul.
Give me a complete statement of my actions.
Hand me a jack-in-the-pulpit and let me listen in.
Put me in the stirrups and bring a tour group through.
Number my sins on the grocery list and let me buy.
Did I make you go insane?
Did I turn up your earphone and let a siren drive through?
Did I open the door for the mustached psychiatrist
who dragged you out like a gold cart?
Did I make you go insane?
From the grave write me, Anna!
You are nothing but ashes but nevertheless
pick up the Parker Pen I gave you.
Write me.
Write.